It's the moment you've been waiting for, blogerotsky. That's right, I finally have pictures of my amazing little man being tortured on the child-sized version of the Liberty Launcher at Holiday World. I know it's sadistic. I know I run the risk of being turned in to CPS. I know that he will one day use this blog post against me in an effort to get me to pay his therapy bills. Yet here, for your viewing pleasure... a photo blog.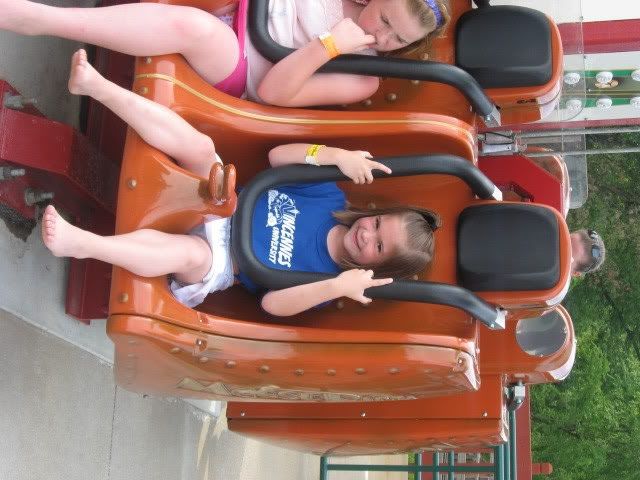 Tali loved the "bouncy ride". Over and over she would get out of the seat, run around the front, and get immediately back into line. She rode it at least a dozen times, squealing with every little drop and bounce.


Meanwhile Zach happily waited in line and then rode the very safe, very slow, ride attendant right in the water with you, bumper boats. Despite my attempts to explain to him that he could easily ride the "bouncy ride" with Tali and still get in on the next round of the boats, he would have none of it.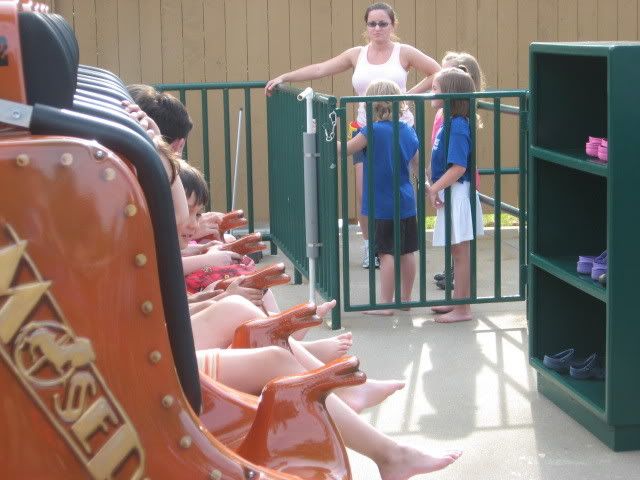 Bumper boat craving satisfied, Zach still did not want to ride with sissy... until Grandma B offered to get him blue cotton candy if he tried it. The boy has a price. And it's apparently blue cotton candy. In this instance I felt perfectly okay with the bribery. Zach had been hesitant to ride anything new all day long, and liked each of the rides after he'd given them a chance. I can't say as much for the bribery that would come later.


Tali, now a professional rider, helped him get situated. Note the look of apprehension on his face.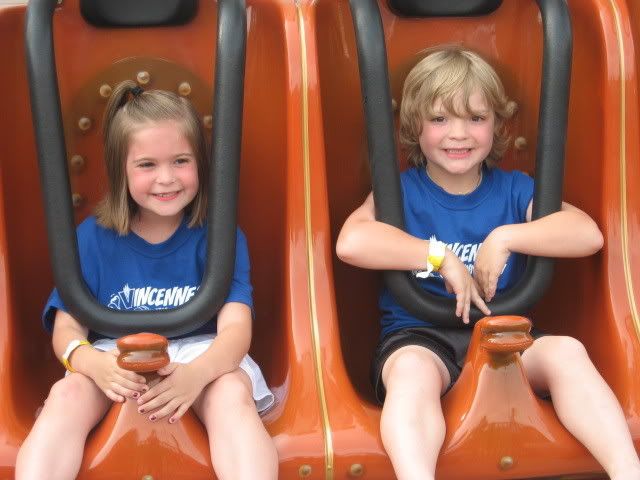 Fake smiles ensued.
His smile [albeit fake] didn't last long, however....
are you ready for this?
[wait for it]
[wait for it]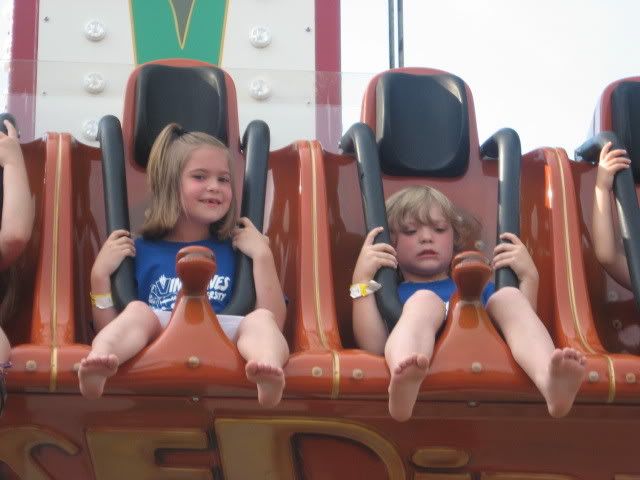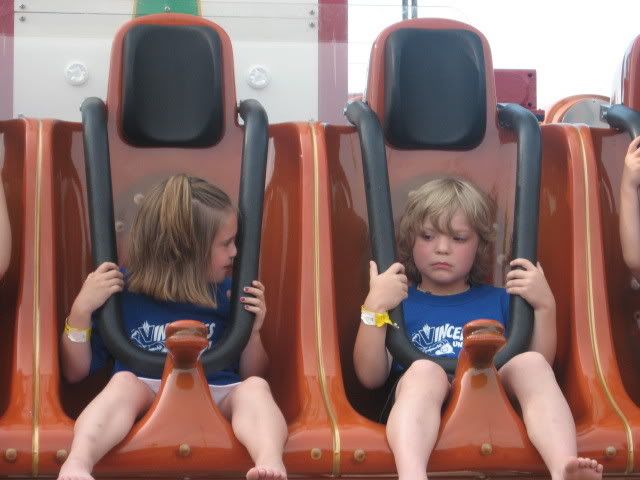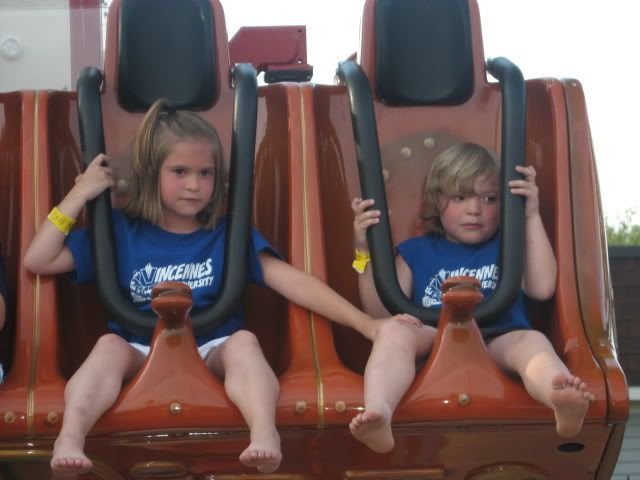 Shamefully, mom and I laughed so hard we were in tears. He was trying so hard to be brave... doing everything in his power to fight the tears... and I, mother of the year, found humor in that. At least his sister was concerned about him.
Even more shamefully, after telling his daddy and Grandpa B [who were riding the Raven during this time] about this moment, they began to scheme. And their scheme included a monetary incentive for Zach to ride the ride again. That's right, Zach has a price. And it's apparently blue cotton candy OR $6. The ride was no better for him the second time. But he will NOT admit he was afraid. "It was pun" is his answer. My brave little man.
Courage is doing what you're afraid to do. There can be no courage unless you're scared.
Eddie Rickenbacker
He was definitely afraid. But he did it anyway. And he DID NOT cry. And I promise, I will never let anyone bribe him to do it again. Because I already got all the pictures I need! LOL